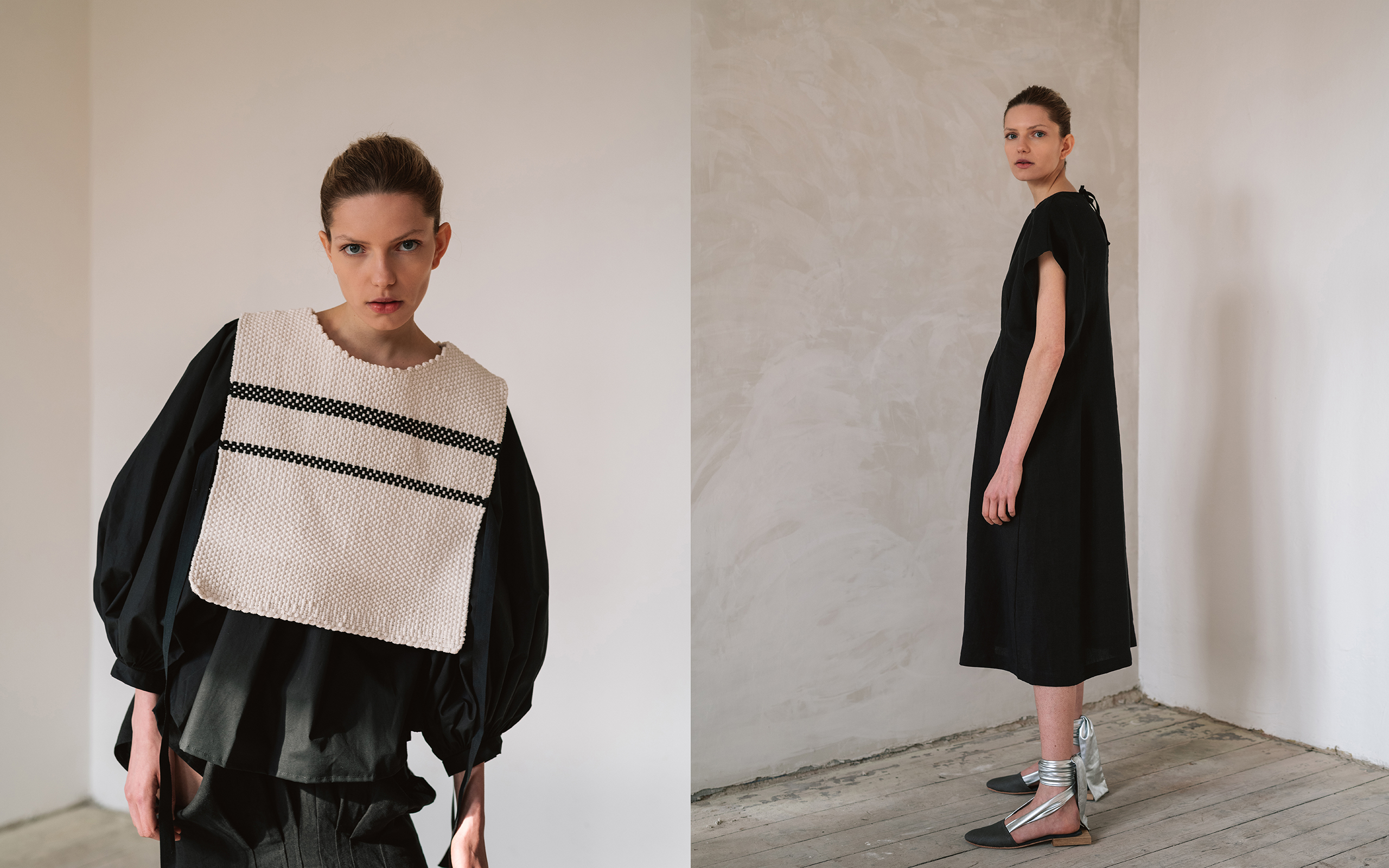 RETURN TO ORIGINS
Handknitted and handwoven garments from carefully selected yarns.
↓
---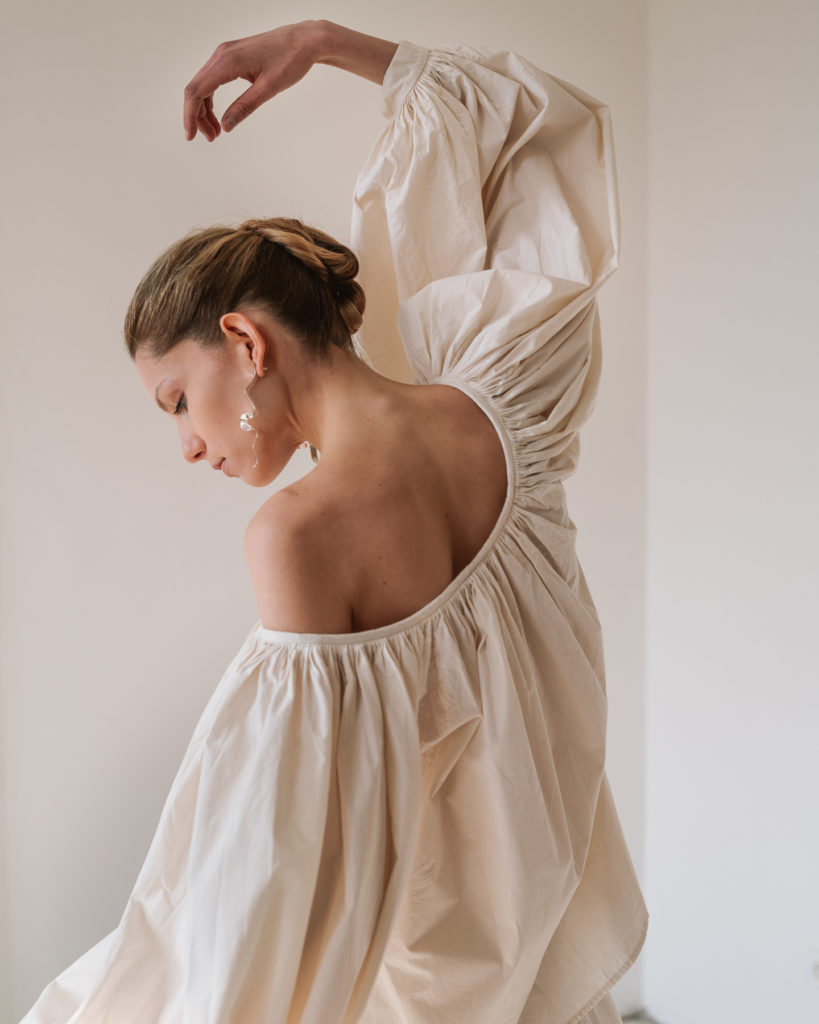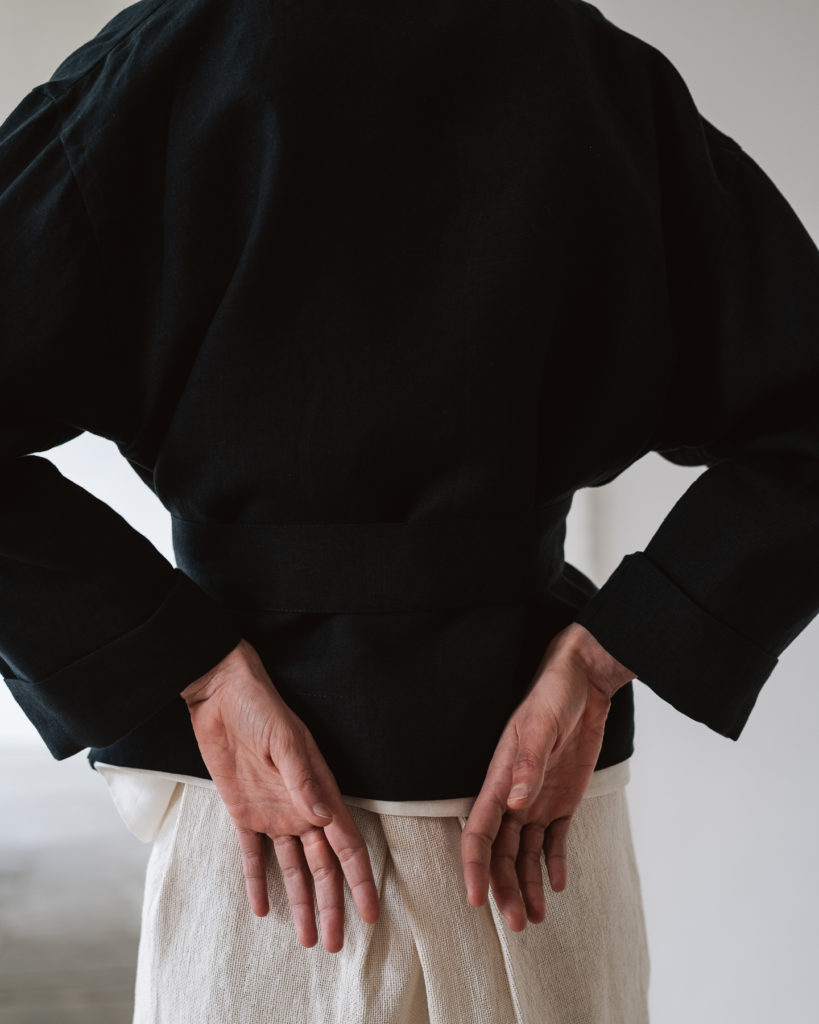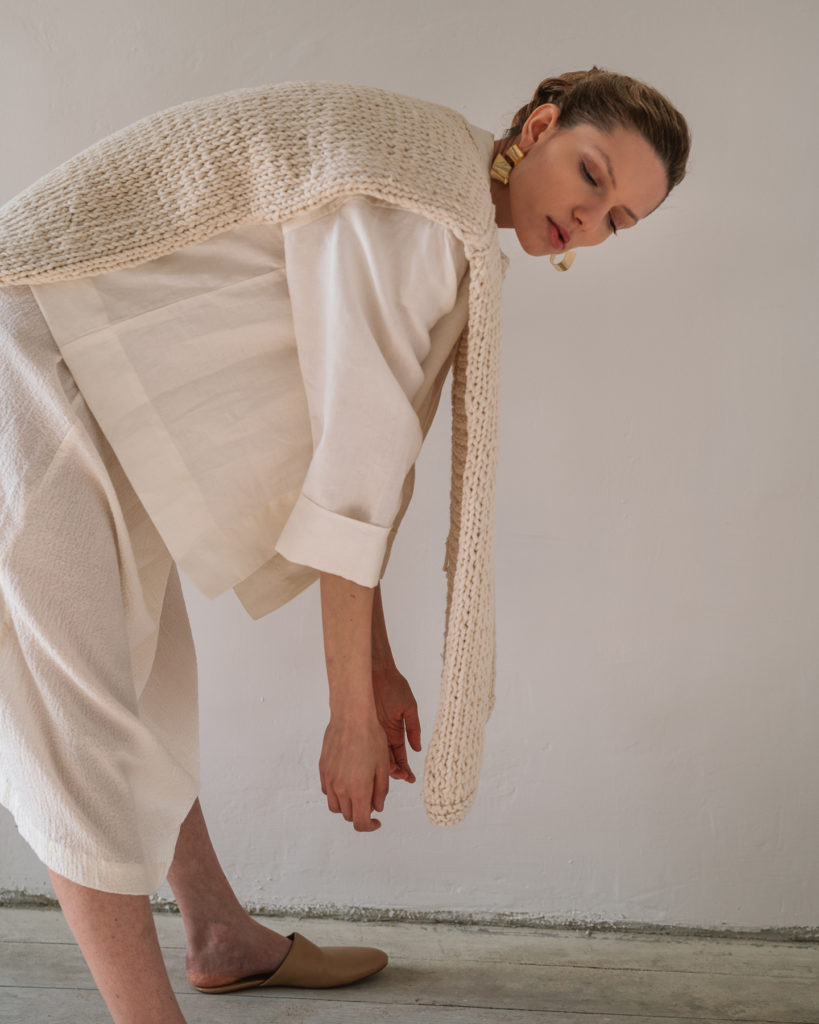 The fabric is gathered in the middle of the neckline and sleeves, and handsmocked to create volume. A single sleeve takes several hours to complete.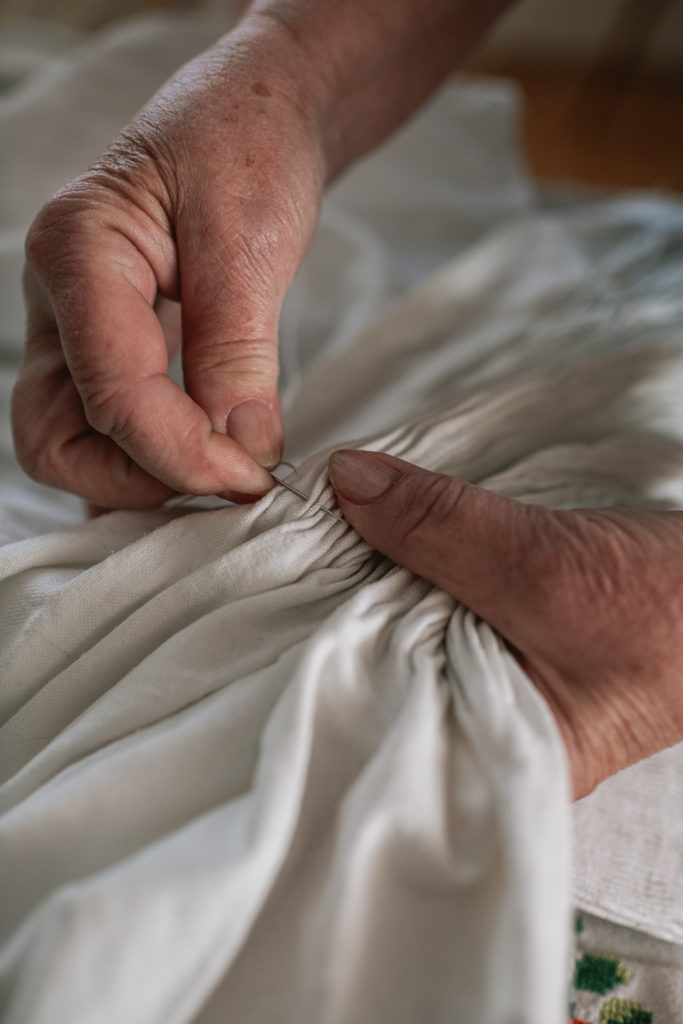 The life cycle of a garment is always front of mind. Our intention is to minimise waste and maximise wear by employing high-quality yarns and workmanship, to realise timeless garments that might exist for a lifetime.
Our collections exist outside of seasonal cycle. By fusion of craft, traditions and individuality, they reflect on environment and culture.
Inspired by traditional "oplecko" blouse worn in Telgárt, Slovakia.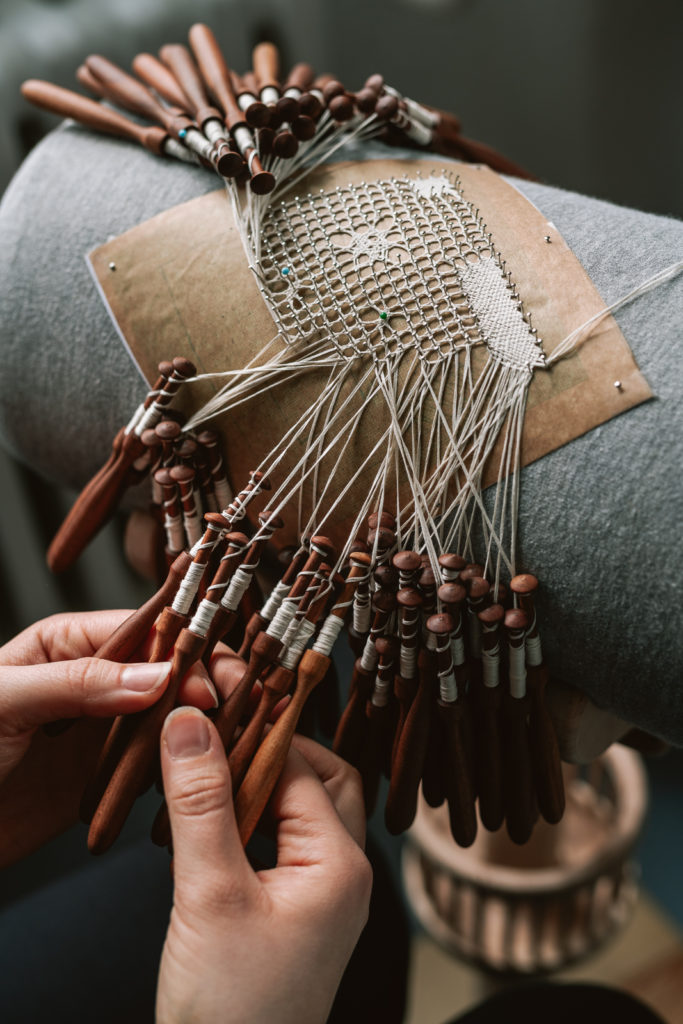 Handcrafted
bobbin lace details
serve as functional
pockets and adorn
the garment.
---